As a holistic psychotherapist with over 15 years of experience, I approach each client as an individual with specific needs. My mind/body approach allows for the individual to contact and safely process traumatic memories, or blocked emotions in a gentle manner, paving the way for profound change and a new experience of life. Depending on the needs of the individual, I use both traditional talk therapy, such as CBT or Solution Focused therapy, along with EMDR (eye movement desensitization reprocessing) and/or SensorimotorPsychotherapy to address multiple issues including:
-Addictions
- Depression
-Anxiety
-Anger
-Self-esteem issues
-Relational issues.
EMDR has been identified as the best treatment for PTSD according to the International Society for Traumatic Studies.
Cutting edge research also supports the use of mindfulness with cognitive processing through somatic approaches such as Sensorimotor psychotherapy for the most effective treatment of PTSD . Most importantly it is helping others to feel whole and enjoy life again with all its potential that drives me to do this work.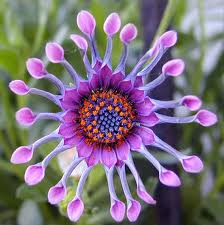 I have been working with people from varied backgrounds and problems for over 15 years. My 5 year private practice in Bogota, Colombia S.A. included working with adolescents with addictions who lived on the streets, helping clients with somatic symptoms and emotional problems in my private practice as well as leading workshops on meditation and healing. I worked in residential facilities and community mental health for 12 years in New York and Vermont and have assisted as co-facilitator in Sensorimotor Psychotherapy trainings. I identify my experience both with my formal training in Gestalt, EMDR, and Sensorimotor Psychotherapy and on a personal level with dance, meditation and different forms of movement as important to my understanding of the mind/body relationship.